COVID-19 Vaccine Development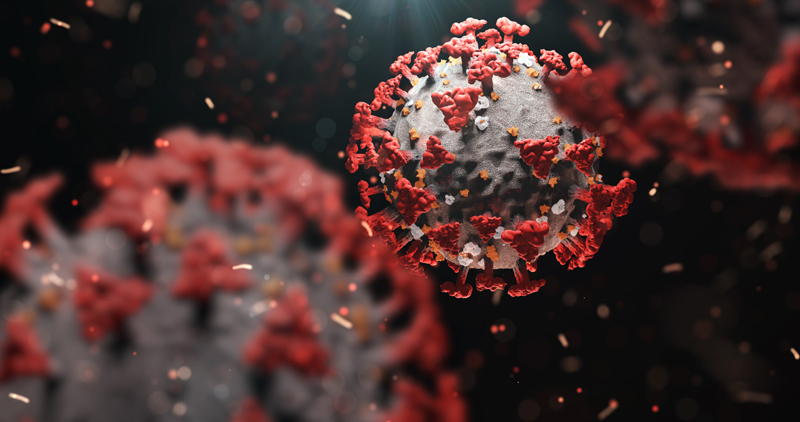 Tracking COVID-19 Vaccine Development
As COVID-19 continues to surge globally, medical and pharmaceutical researchers race to develop treatments and vaccines that will effectively cure and prevent infection from the deadly virus. This work is accelerating at an unprecedented rate, with a number of clinical trials moving ahead. The path to discovery is not without delays and detours, but progress is being made, nevertheless.
This month's featured articles report on vaccine development, highlighting papers that contribute evidence and insights about some of the most promising candidates. The articles also describe some issues that led to (temporary) halts in clinical trials.
COVID-19 Vaccine Tracker
According to vaccine tracker, the number of promising vaccine candidates has increased to 248 from 190 in August 2020. The majority of these are still in the pre-clinical phase, but 10 recently proceeded to Phase III, the final step before approval and widespread use, that evaluates their overall risks and benefits.
Oxford Vaccine Trial
Among the promising candidates in the pipeline is the University of Oxford's AZD1222 (formerly named ChAdOx1 nCoV-19). AstraZeneca, the pharmaceutical company that is working closely with the university, reported in late summer that the clinical trial had been temporarily paused due to a potential safety issue. One study participant developed a spinal cord injury, and the trial came to a halt while it was routinely investigated. Dr. Francis Collins, Director of the National Institutes of Health is quoted as saying that this kind of disruption is not unexpected; thousands of people take part in such studies and some of them inevitably fall ill. A standard review process looked at whether the illness was linked to the vaccine being studied. Recent reports also suggest that the vaccine is effective on patients of all ages . ChAdOx1 nCoV-19 is a different type of vaccine in that it directs human cells to synthesize a part of the SARS-CoV-2 virus: the spike protein that helps it to attach to cells. Once the protein in made within the cells, the immune system reacts to it, helping the human body fight the diseases without any major illness. Researchers have confirmed that the virus is working exactly in this manner, and hope this will be an effective way to tackle the disease. The recent report indicates a 70% average efficacy rate for the vaccine.
The Oxford vaccine trial was resumed at the recommendation of an independent safety review committee and the UK regulator, the MHRA. It then became the third vaccine candidate to enter Phase III clinical trials in the US, in partnership with Pfizer and Moderna. Assuming the trials stay on track, the first doses should be available in early 2021. A number of important distribution agreements have been reached with the Inclusive Vaccines Alliance (Germany, France, Italy, and the Netherlands), Thailand, and the Swiss government so they can begin vaccinating their population in the first half of 2021.
Pfizer's mRNA Vaccine, BNT162b2
Another promising vaccine candidate is BNT162b2, the first of four of BNT162 experimental vaccines, being developed by Biopharmaceutical New Technologies (BioNTech). Each candidate represents a unique combination of messenger RNA (mRNA) format and target antigen, combined with a lipid nanoparticle (LNP) formulation.
BNT162b2 is now being developed by Pfizer and BioNTech and is in Phase III of its clinical trial. So far, the vaccine has been associated with less systemic reactogenicity (which are physical manifestation of an inflammatory response soon after the vaccination). In September Pfizer confirmed that the initial data, though limited, confirmed the mild to moderate tolerability profile observed in Phase I.
The companies have submitted a request to the U.S. Food and Drug Administration (FDA) to significantly expand enrolment to the clinical trial, increasing the study's population diversity and including adolescents aged 16 and older as well as to people with certain underlying conditions. They have also applied for provisional approval of the vaccine following Australia's Therapeutic Goods Administration announcement that Pfizer Australia Pty Ltd. has received provisional determination. Distribution agreements have been reached with Japan and the European Union with the latter having a lower cost when compared to USA. This marks significant progress in the race to find a solution to prevent COVID-19 disease, and the next milestone is anticipated for the late November, when new safety data should become available. Pfizer's recent interim analysis confirms that the candidate is 90% effective. The virus has been approved for use in UK by the MHRA, making it the first nation to approve it for public use.
Genetically Engineered Vaccine, CanSino Biologics, Ad5-nCoV
Another vaccine candidate in Phase III clinical trial is CanSino Biologics' Ad5-nCoV, a genetically engineered candidate based on a replicating viral vector, that employs a weakened adenovirus, which causes the common cold. The CanSino Biologics candidate was the first to reach clinical trials in China, and is in Phase III in China, Russia, Saudi Arabia, Pakistan, and Mexico, and other countries, where its efficacy, safety, and immunogenicity is being evaluated. There are no reports of major side effects of this vaccine so far.
For further reading, explore the Coronavirus Article Collection from Bentham Science; comprising over 12,000 articles, books, and book chapters. Our recent journal, Coronaviruses has also published its first issue.
Moderna Vaccine, mRNA-1273
Moderna Vaccine developed in collaboration with NIH and BARDA is now in phase III clinical trials. This vaccine candidate encodes the SP-2 glycoprotein antigen, which mediates viral entry into cells. The Boston based company has recently announced that its candidate is 94.5% effective. The vaccine is a 2 dose vaccine which can be stored in conventional refrigerators for transportation for 30 days, in contrast to Pfizer's BNT162b2. The reports of the trial which included about 30,000 participants also conclude that the vaccine does not have any significant side effects.