COVID-19 updates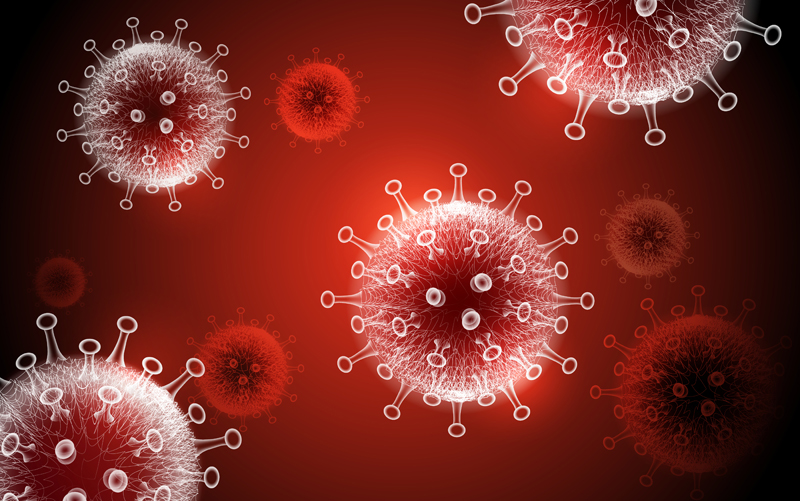 Cannabinoids and COVID-19: What is the deal?
Researchers from Oregon State university have conducted an in vitro assay on the effect of cannabinoids on SARS-CoV-2 entry into human epithelial cells. Their findings show that the small molecules inhibit viral entry into human cells. Specifically, compounds present in hemp (Cannabis sativa L., Cannabaceae), such as cannabidiolic acid and cannabigerolic acid show a high affinity for the SARS-CoV-2 spike protein, preventing it from binding to the corresponding receptor ligands on the target cells. The study also showed that these chemicals are also effective against the original live SARS-CoV-2 virus and variants of concern, including the B.1.1.7 (alpha) and B.1.351 (beta) variants. Medical cannabis use is a much talked about topic and these developments with benefits for other conditions will help stimulate more research into its effects on COVID-19,
COVID-19 may cause more brain damage than Alzheimer's disease
Studies have shown that SARS-CoV-2 can reach the brain and affect the central nervous system (CNS).More research on the neurological effects of the virus has revealed concerning information about the extent of the damage that it can cause to the brain. And it can get worse that Alzheimer's disease in the case of the elderly. Researchers from NYU Grossman School of Medicine studied 251 elderly adults who had no record of dementia or cognitive decline before being hospitalized for COVID-19 over two months from March 2020 to May 2020. They measured biomarkers for neurodegenerative diseases and found out that the indications for brain damage biomarkers in Alzheimer's disease were higher in these patients that Alzheimer's disease patients who had not contracted COVID-19. Three blood markers which measure the death or disruption of neurons in the brain — ubiquitin carboxy-terminal hydrolase L1 (UCHL1), total tau, and phosphorylated-tau-181 (ptau181) — were indicated. Levels of neurofilament light chain increase when the brain's axons take damage. These are branch-like extensions coming from the neurons. Glial fibrillary acidic protein (GFAP) levels measure the damage to glial cells, another type of brain cell that supports the neurons. Lastly, amyloid beta 40 and 42 are common markers which usually build up in people with Alzheimer's. Results show the seven brain damage markers were over 60 percent higher among the subset of COVID-19 patients in the study with toxic metabolic encephalopathy (TME) than those without the neurological symptoms. The researchers have emphasized on improving efforts to prevent COVID infections as there is potential for adverse conditions to manifest as a result of infectious which can become a burden on healthcare systems.
A Roundup on SARS-CoV-2 Variants
Since we last covered the coronavirus variants, another variant of concern – the Omicron variant – has been making headlines around the world. This variant (also designated as B.1.1.529 and associated with BA lineages) was declared a variant of concern by the US SARS-CoV-2 Interagency Group (SIG) on 30 November 2021 based on available data on its transmission to residents in several countries (some of whom who have no recent travel history), significant changes in the spike proteins and the available data for other variants with fewer substitutions that show some resistance to existing antibody treatments, among other factors. Since being first detected on 24 November 2021, the virus has been confirmed to have spread to at least 150 countries.
Among the 50 mutations in the Omicron variants, a number of spike protein mutations in particular have been noted to confer its virulence including D614G, N501Y and K417N. The Omicron variant has been observed to multiply 70 times faster in the bronchi than the Delta variant, but 10 times as much in the lungs. The lower infection rate in the lungs has been confirmed by multiple independent studies. The mortality and hospitalization rates of this variant are much lesser compared to the Delta variant (91% and 51%, respectively) but its ability to infect persons even after double vaccinations is a concerning. Recent information on the effectiveness on COVID-19 vaccines suggests that a third dose of mRNA vaccines can reduce the risk of Omicron infection by 75%.
Researchers have observed at least 5775 distinct SARS-CoV-2 variants . 2 major variants are still considered variants of interest. These are the Lambda and Mu variants. The Mu variant was first identified in Colombia in January 2021. It has been identified in at least 50 countries up to January 2022, and has over 20 known mutations in its genetic sequence.
For further reading on research on coronaviruses, read the latest articles from these Bentham journals:
Coronaviruses - The World's First International Journal Dedicated to Coronaviruses
Coronavirus Article Collection
The Open COVID Journal
Also check out our COVID-19 resource center.