Get in Touch with Webinars and Events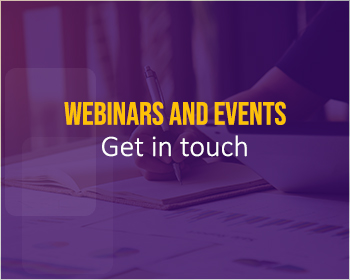 Webinars
Submission process, cover letters: Titles, Abstracts and Keywords
August 29, 2023 06:00 AM London
Signup Here:https://us06web.zoom.us/webinar/register/WN_0shTMZ7ARiiFVkAZTpTMJg
August, 29, 2023 06:00 PM London
Signup Here:https://us06web.zoom.us/webinar/register/WN_YHiO651XQ5uFgtzg0kdN6Q
Peer review: Understanding The process
September 29, 2023 06:00 AM London
Signup Here:https://us06web.zoom.us/webinar/register/WN_uPWvmjxwQe26OTYeutllCg
September 29, 2023 06:00 AM London
Signup Here:https://us06web.zoom.us/j/82048006031?pwd=MHdMYnhhcUViT1ZjUkRscEgvTnJyQT09
Upcoming Events
Want to meet us at events? We're exhibiting at these events:
Location: San Francisco, CA, USA
Date:August 2023 (13-17)
Location: Rotterdam, Netherlands
Date:August 2023 (21-25)
Location: Charleston, South Carolina, USA
Date:October 2023 (6-10)
Check out our full exhibit schedule.
Join us on Social Media:
Follow @BenthamSciencePublishers on Facebook and @BenthamScienceP on Twitter to keep up to date with the latest news and research.
Follow us on social media to keep up to date with the latest news and research:
LinkedIn: https://www.linkedin.com/company/benthamscience
Facebook: http://www.facebook.com/BenthamSciencePublishers
Twitter / X: http://www.twitter.com/BenthamScienceP
Subscribe to our YouTube Channel: