Get in Touch with Webinars and Events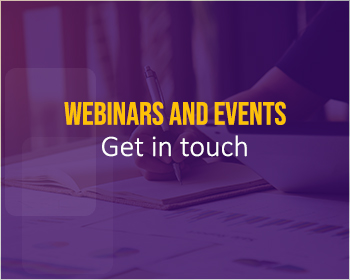 Webinars
Journal Selection: The Critical First Step in Your Publication Journey
Time:Oct 26, 2023, 10:00 AM GMT (11 AM London)
About the webinar: Wondering why your manuscript was rejected? Chances are, you did not choose the RIGHT JOURNAL for your paper BEFORE you started writing! So HOW do you choose just the right journal for YOUR paper? Join Dr Gareth Dyke for this tip-packed, time-saving event. Learn the whys, the when's, and how's of strategic journal selection. Save wasted time on your next journal submission. Aim high, choose appropriately, and learn how to maximize your publication potential in this 100% FREE webinar. Tell a friend!
Join on the Zoom link: https://us06web.zoom.us/webinar/register/WN_zHj2fzEyTt-55tkzxxolzA#/registration
Upcoming Events
Attending any of these upcoming events? Come to our booth and say hello!
Frankfurt Book Fair 2023
Location: Frankfurt, Germany
Date:October 2023 (18-22)
AAPS Annual Meeting and Exposition
Location: Orlando, Florida, USA
Date:October 2023 (22-25)
Society for Neuroscience 2023 Annual Meeting
Location: Washington, DC, USA
Date:November 2023 (11-15)
Join us on Social Media:
Follow @BenthamSciencePublishers on Facebook and @BenthamScienceP on Twitter to keep up to date with the latest news and research.
Follow us on social media to keep up to date with the latest news and research:
LinkedIn: https://www.linkedin.com/company/benthamscience
Facebook: http://www.facebook.com/BenthamSciencePublishers
Twitter / X: http://www.twitter.com/BenthamScienceP
Subscribe to our YouTube Channel: https://www.youtube.com/c/benthamsciencepublisher
We're also present on Medium: https://medium.com/@benthamscience/
Stay tuned for more!