Latest News from Bentham Science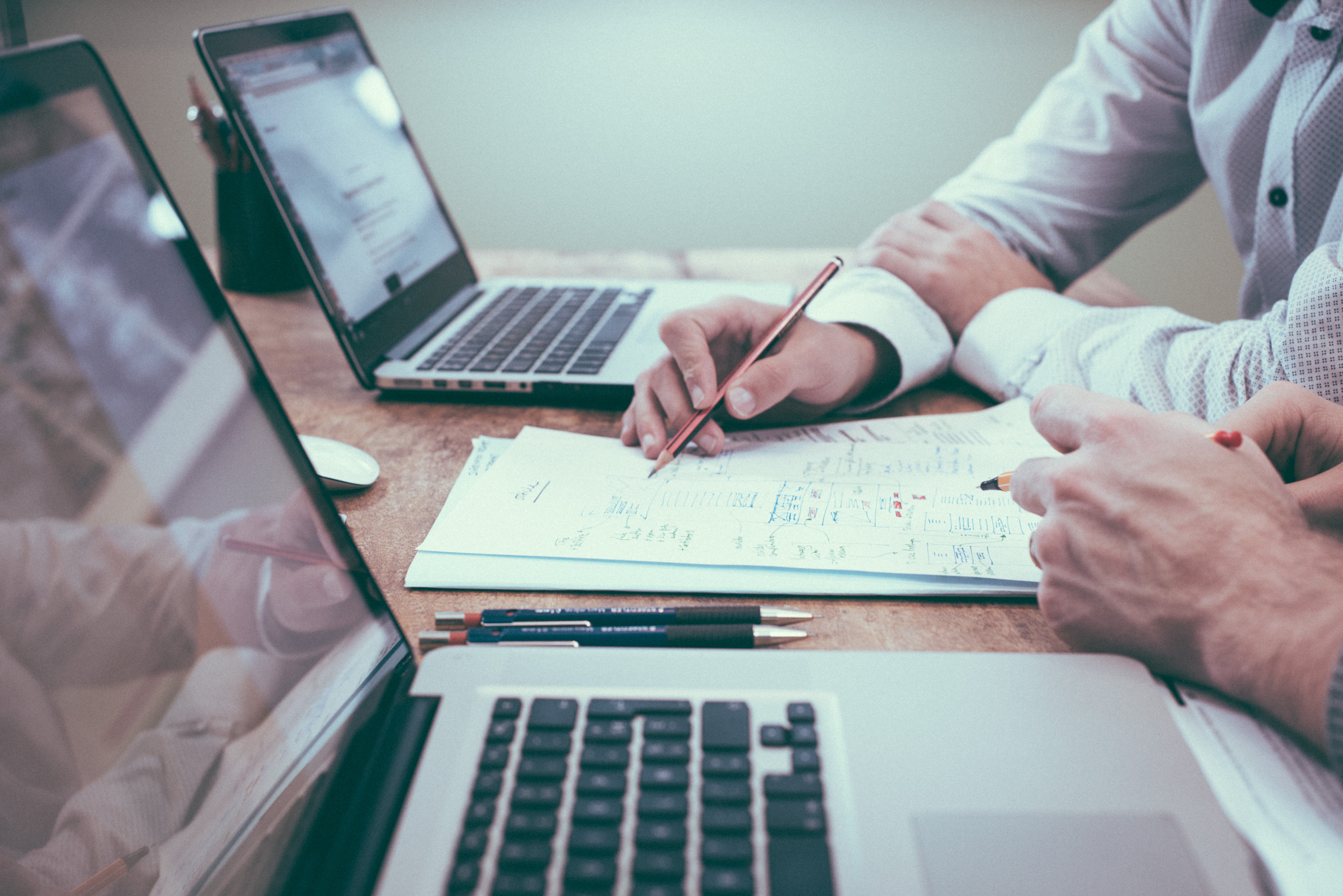 The first Issue of Coronaviruses is now published.
The first issue of Bentham Science Publishers new journal, Coronaviruses is now published. The journal covers all aspects of coronaviruses, including their virology, infection and the recent COVID-19 pandemic. It is edited by Jean-Marc Sabatier (Institute of NeuroPhysiopathology, Marseille, Cedex, France). The first issue of the journal includes a letter on the potential of BCG vaccination for COVID-19 treatment and computational analysis of COVID-19 treatments, among other interesting topics. All articles of this issue are free to read.
Call for papers: New journals for 2021
Here is list of some more journals which we plan to launch next year.
The Chinese Journal of Artificial Intelligence
Editor: Dunwei Gong, China University of Mining and Technology
The Chinese Journal of Artificial Intelligence is an international journal promoting a comprehensive view of the field of artificial intelligence development to solve real-life problems. Artificial intelligence (AI) is a new technical science that studies and develops theory, methods and application systems used to simulate and extend human intelligence. The research in this field includes computational intelligence, language recognition, image recognition, natural language processing, and expert systems. The rapidly published science journal focuses on the development of artificial intelligence methods in the world. Submitted papers should report some new aspects of the field of AI and also are validated using some public data sets for easy replicability of the research results.
Focal points of the journal include, but are not limited to these aspects:
Algorithms in artificial intelligence
Machine learning
AI applications in medicine, law, and other disciplines
Bioinformatics
Computing and the mind
Constraint processing
Pervasive computing and ambient intelligence
Heuristic search
Natural computing
Artificial intelligence and philosophy
Automated reasoning and inference
Case-based reasoning
Cognitive aspects of AI
Common-sense reasoning
High-level computer vision
Intelligent interfaces
Intelligent robotics
Multiagent systems
Natural language processing
Planning and theories of action
Reasoning under uncertainty or imprecision
Editor: Jerry J. Wu, Feng Chia University, Taichung, Tawian
Journal of Environmental Materials and Sustainable Energy focuses on the various topics and technologies of environmental contaminants, materials, renewable energy systems, and photocatalytic systems. Articles in this journal intend to discuss the latest advances in the fabrication and application of environmental materials that may enhance the transition of existing energy systems to more sustainable energy systems. It aims to promote interdisciplinary understanding in the environmental and energy fields using different materials. In addition, it also serves researchers to apply alternative energy solutions to current practices.
Journal of Environmental Materials and Sustainable Energy covers research in the following areas:
Environmental Materials and Nanomaterials
Sustainable Energy Materials
Photovoltaic energy system and nanomaterials
Organic and Inorganic Photocatalytic Materials
Photocatalytic and Photoelectrochemical Water Splitting for Hydrogen Energy
Photocatalytic Carbon Dioxide Reduction for Alternative Fuels
Photocatalytic Degradation for Environmental Pollutants
Manuel Velasco, Central University of Venezuela, Caracas
New Advances on Endocrine, Metabolic and Immune Diseases is a leading international journal containing basic translational, and clinical contents of endocrinology, metabolism, and immunology. Written by internationally renowned basic and clinical academics and researchers, it is dedicated to clinicians, researchers, and students working in any biological or medical discipline.
Subjects covered include endocrinology, diabetes mellitus, cardiology, hypertension, nephrology, atherosclerosis, cardiac insufficiency, metabolism, inflammation, autoimmunity, immune response to infections, and parasitology. This journal aims to span the full spectrum of translational research from basic science to clinical science, covering a critical evaluation of new treatments and patient- population-related outcomes. It provides up-to-date coverage of novel developments enhancing our understanding of the epidemiology, pathophysiology, diagnosis, and treatment of endocrine, metabolic and immune system diseases and gives insight into the metabolic basis of other human diseases. Article types published include mini-reviews, in-depth reviews, scientific basic reports, scientific hypothesis, results of clinical and epidemiologic trials, new clinical or laboratory methods, systematic reviews and meta-analysis, datasets/software/applications of interest within the journal's scope, both clinical and epidemiologic studies, clinical practice guidelines and perspectives/commentaries on new developments.
Researchers who to contribute to these journals can send us their articles through our online Manuscript Processing System here.
Qualified researchers are also welcome to join our Editorial team in the following roles:
Editorial Board Member
Executive Guest Editor (For Thematic Issues)
Section Editor (Specific for each journal)
Reviewer
Interested researchers can sign up to join the journal boards by referring to our journal homepages or write to us at info@benthamscience.net.
Publishing Agreements - Universidade Lusófona partners with Bentham Science
Bentham Science is pleased to announce an Institutional Member partnership with the Portugese university, Universidade Lusófona. The partnership gives researchers from the university an opportunity to publish their research under an Open Access license under economical terms. This agreement is a continuation of Bentham Science Publishers' vision to make transformative agreements with renowned institutions around the world and facilitate their researchers for publishing their work.
Universidade Lusófona de Humanidades e Tecnologias (Lusophone University of Humanities and Technologies) is the largest Portuguese private university, and the main institution of Grupo Lusófona, which administers other universities and colleges in Portugal, Brazil, Cape Verde, Angola, Guinea-Bissau and Mozambique. Indeed, promotion of Lusophony (the speaking of Portuguese) is seen as a major objective of the institution.
Book Updates
Bentham Books now on BUKU: Since October 2020, a selection of book titles published by Bentham Science Publishers are now available on the BUKU platform. BUKU is a web-based application for reading books for a subscription fee. The BUKU application has a growing list of titles suitable for researchers and students worldwide. BUKU is being used by users in African countries as well as some territories in the Caribbean and South America. For Bentham, this cooperation with BUKU opens up the possibility to reach more students, in countries where hardcopy books are unaffordable for most students. For BUKU the cooperation with Bentham enriches their library with high quality academic textbooks, thus facilitating thousands of students and lecturers with their studies and teaching professions, respectively. We hope that the availability of BUKU will provide students easier access to our scholarly books.
More books on Texidium. Next year, we plan to add more textbook titles to another eTextbook platform, Texidium, which is based in North America. Texidium has seen a growth in adoption in colleges in the region which can be attributed to the rise in e-learning practices since the start of the COVID-19 pandemic. If you are in Europe, we have you covered. We are already publishing our books on Kortext for schools and colleges. Students or teachers looking for our scholarly books and references, download our catalog here to view our books. Send us a request for a review copy to books@benthamscience.net.
3 books indexed in Web of Science: 3 more titles have been accepted into Book Citation Index (Web of Science). These are What Beliefs Are Made From (Book Citation Index, Social Sciences & Humanities), Cancer Metastasis and Cancer Stem Cell/Niche, and Chemistry, Biology and Potential Applications of Honeybee Plant-Derived Products (Book Citation Index, Science; BIOSIS Previews).
Frontiers in Computational Chemistry Co-Editor, Angela K. Wilson elected as ACS 2021 President Elect. Dr. Wilson is the John A. Hannah Distinguished Professor of Chemistry at Michigan State University. We wish her all the best in her new role in the society. She has edited volumes 4 and 5 of the series Frontiers in Computational Chemistry in collaboration with Zaheer ul Haq Qasmi.
Get 30% off on all articles and books.
All books and journal articles ordered or purchased during 15th November 2020 till 15th February 2021 will be discounted by 30% using the below code BSPNY2021, when checking out on our online store.