Neuroscience Spotlight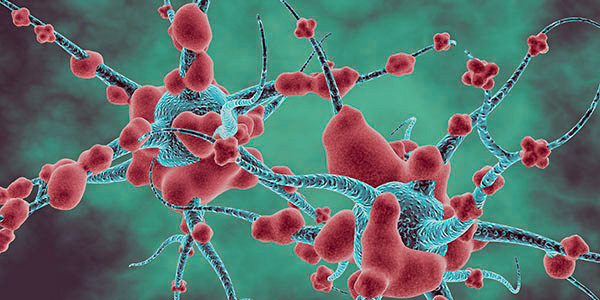 Despite decades of research on neurodegenerative disease, effective treatments still elude the researchers involved. There is no shortage of research efforts, however, and scientists are hopeful for a breakthrough in treating these conditions. We take a look at some recent developments in the field that have made headlines.
More ways to recognize cognitive impairment
A reduced ability to perform mental tasks or memorize tasks an events is the main symptom of all cognitive disorders. Early detection of cognitive impairment is important for managing symptoms of this class of disorders and also helps researchers to study the diseases at an earlier stage to understand the underlying mechanisms. Researchers and clinicians have identified many ways to identify cognitive impairment and its progressive decline in patients. The recent issue ofCurrent Alzheimer Research,presents updates on ways to measure cognitive decline. Researchers on the University of Sapienza, Rome, have observed blink rates for individuals with Mild Cognitive Impairment (MCI) and those with Alzheimer's Disease. Their findings appear to explain the occurrence of high blink rates as a compensatory mechanism for the onset of cognitive impairment as well as the involvement of the dopaminergic system in the progression of such disorders. In another study conducted by a group of researchers in Shanghai, finger tapping measurements have been suggested as a way to measure cognitive decline in Alzheimer's Disease patients. Another group of researchers have published a report on the validity of Computerized Brief Cognitive Screening (CBCogS) tests for diagnosing MCI in elderly patients. These studies add to the body of knowledge of different techniques to measure cognitive impairment and can be used in clinics and diagnostic algorithms for robust biomedical systems. .
Sniffing out Alzheimer's disease for good
Researchers in Osaka City University have been able to improve cognitive function in mice using a mixture of rifampicin (an antibiotic) in very small dosage and resveratrol (a natural phenol). The research group administered a fixed dose combination of rifampicin and resveratrol intranasally five days a week over four weeks to mice, and observed their cognitive functions and brain pathology. The results of their showed that the combination significantly improved the cognitive function of the mice, inhibited the accumulation of oligomers, and restored synaptophysin levels – presynaptic proteins that facilitate synapses. The advantage of this regimen was that it uses the property of rifampicin which removes oligomers from the brain, without any notable liver damage that normally occurs with the drug. The team hopes to use this method, also known as drug repositioning, to prevent neurons from dying early so that more studies can be conducted on neurons in patients with Alzheimer's disease and Lewy body dementia. It is also worth mentioning that this treatment is different from the vaccine being tested at Brigham and Women's Hospital in Boston, which is designed to elicit an immune response to target the Alzheimer's diseases process.
A boost for ALS research
Researchers in Japan, led by Takeo Kato, chief of the Yamagata National Hospital's ALS treatment research center at Yamagata University have been working on a drug that may give hope to amyotrophic lateral sclerosis (ALS) patients. The fatal disease is characterized by the aggregation of ubiquitinated proteins in affected motor neurons, but the research team was successful in reducing the aggregation of proteins in mice with lab-grown ALS by administering the drug candidate. The compound, codenamed GT863 is derived from curcumin, and was initially being studied to treat Alzheimer's disease. Even though the research has been conducted on SOD1 mouse model of the disease (a model which has produced few drugs effective for humans), the research team aims to start clinical trials in 2024.Across the pacific, the Access to Critical Therapies for ALS Act was also passed into US law in December 2021, giving a much needed funding boost for ALS and rare neurodegenerative disease research and therapy.
Gene Therapy for Epilepsy
Over the years, researchers have been trying to find ways to treat epilepsy, a disease characterized by seizures due to excitatory neurotransmitter activity in the brain. Current medications focus on either control extra excitation in brain neurons, or increasing inhibitory activity to prevent seizures. But these treatments are not a cure, and they have side effects on the rest of the central nervous system. With gene therapy, a viral vector can be introduced into the brain to target the mechanisms which can reduce epilepsy symptoms. Scientists at the university of Lund co-founded the CombiGene venture to commercially implement gene therapy technology for this purpose. Their initial strategy revolved around overexpressing the NPY protein (heavily expressed in epilepsy patients as a natural response) through the introduction of the relevant gene along with the gene for the inhibitory receptor (Y2) in mouse models. This NPY–Y2 combination therapy, also called CG01, works on other rodent models and has also been replicated in human brain cells taken from epilepsy patients. While several challenges remain amidst the different research avenues through which gene therapy can be used to treat epilepsy, researchers are optimistic about starting human clinical trials in some years.
An old fellow in the Alzheimer's Disease community becomes a new knight.
Professor John Hardy, who is a geneticist at Queen Square Institute of Neurology at University College London, was recently awarded knighthood for his services to human health in improving understanding of dementia and neurodegenerative diseases. Professor Hardy has published important research about the amyloid cascade hypothesis, positing that Aβ deposition kick-starts a pathological cascade that leads to neurofibrillary tangles and eventually neuron loss and dementia. His research has received more than 23,000 citations.
Several congratulatory messages from many researchers have already come pouring in for Professor Hardy, including a detailed comment from Dr. Debomoy K. Lahiri, editor-in-chief of Current Alzheimer Research. Dr. Lahiri's comment highlights some of their collaborative work on Alzheimer's disease pathology in the past with a list of citations. The list includes professor Hardy's article Has the amyloid cascade hypothesis for Alzheimer's disease been proved?, which was published in Current Alzheimer Research.
For further reading, explore the latest articles from the some of the leading journals from Bentham Science:
CNS & Neurological Disorders - Drug Targets
Central Nervous System Agents in Medicinal Chemistry
Current Neuropharmacology
Current Alzheimer Research
Current Neurovascular Research Current Aging Science
Also view our Central Nervous Collection.