COVID-19 Vaccine Development - An Update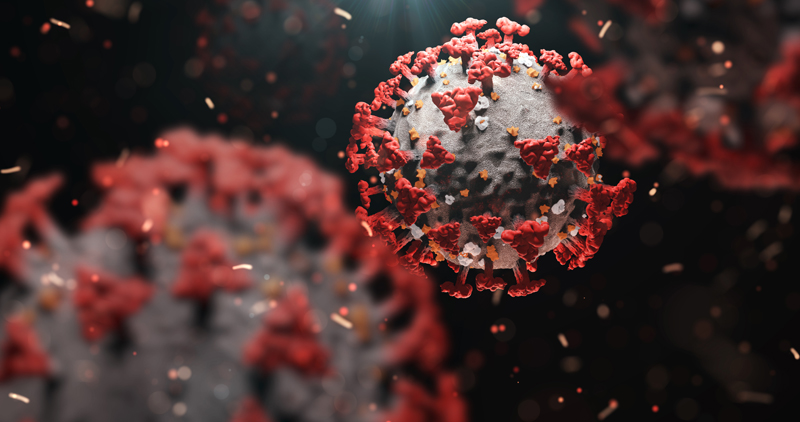 As 2020 drew to a close, the heroic efforts of global researchers delivered a number of very effective COVID-19 vaccines and this offered hope that the world could soon put this terrible pandemic behind us. A few weeks into the new year, it is very clear that it is going to take time and work. COVID-19 remains an imminent threat, surging globally. Distribution and administration of the vaccines is a huge and complex task. The introduction of additional inoculations will certainly help.
This month's featured articles report on what's notable in the vaccine development pipeline, highlighting papers that contribute evidence and insights about promising and withdrawn candidates, and reporting on those that have already been approved and released.
Vaccine Tracker Update
According to the vaccine tracker, there are more promising vaccine candidates (295) than there were in August 2020 (248). Of these, 221 candidates are in the early Pre-clinical Phase of development, while 20 have moved to Phase III clinical trials, the final stage of development. As these candidates race to the finish line, it's important to note that four vaccines have already been approved and are currently being (or about to be) administered across the globe.
The University of Queenland's Vaccine, UQ-CSL v451
Not every promising vaccine meets the stringent standards needed for approval. Safety and efficacy concerns can disqualify otherwise promising candidates. The University Queensland's molecular clamp vaccine candidate, UQ-CSL v451 was terminated because despite eliciting a robust response towards the virus, Phase I clinical trial data showed the antibodies directed towards fragments of a protein component called pg41, that leads to a possible partial immune response. Though no serious safety concerns in participants were reported, the candidate will not progress to later trials, following advice from the Australian Government. Global biotech leader, CSL Limited, were set to take lead in the next phases, but instead Phase I now continues, to further analyse the data and inform future research.
The Gamaleya Research Institute of Epidemiology and Microbiology's Vaccine, Gam-COVID-Vac
A controversial yet promising vaccine candidate is the Gamaleya Research Institute of Epidemiology and Microbiology's, Gam-COVID-Vac which has already been approved in Russia. According to The World Health Organization (WHO), vaccine candidates are approved or licensed only when safety and efficacy data from Phase III clinical trial is confirmed and carefully assessed by international regulators. Russian authorities did not follow the WHO guidelines when they approved Gam-COVID- Vac for distribution after it had completed only the early-stage clinical trials on a considered small number of participants. Russian authorities claim that 100,000 high-risk people were already vaccinated by December 2020, but the passing pivotal Phase III is required for global administration.
Osaka University / AnGes Inc. Vaccine
Nineteen more promising candidates have proceeded to Phase III, in multiple countries. To date, no severe side effects have been reported in any of these trials.
Most of the vaccine candidates are "protein subunit" types. One promising candidate, AG0301- COVID19, developed by AnGes Inc. and Osaka University, employs a different approach. It is a plasmid DNA vaccine developed using a gene transfer method to increase the efficiency of gene expression and antibody production capability. Following successful completion of Phase I/II, the clinical trial will now continue in collaboration with Brickell Biotech, Inc.
Sinovac's Vaccine, CoronaVac
CoronaVac is a vaccine manufactured by Chinese pharmaceutical firm Sinovac. This vaccine is based on an inactivated SARS-CoV-2 virus and has been in phase III trials since mid-2020. The vaccine has shown to have a 78% efficacy against COVID-19 infections. Turkish clinicians have reported a 91% efficacy rate, and a 65% efficacy rate has been reported in Indonesia. Despite some questions regarding the transparency and immediacy of the trial results, it has been approved for Emergency use in these countries along with China and Chile.
The Leaders: Approved & Licensed
Pfizer's mRNA Vaccine - The Comirnaty Vaccine, BNT162b2, developed by Pfizer Inc. and Biopharmaceutical New Technologies (BioNTech) has already been authorized or approved for emergency use in more than 15 countries.
The first person to be vaccinated with the approved Pfizer vaccine received it on December 8, 2020, in the UK. By December 16, over 137,000 people in the UK had received their first dose; all of them of were at least 80 years old, or worked as care home workers or National Health Service (NHS) staff. In that first week, there were 2 anaphylactoid reactions in vaccinated NHS staff, both of whom had a history of severe allergic reactions. After investigating both incidents, UK's Medicines and Healthcare Products Regulatory Agency (MHRA) determined it was safe as any similar incidents are reported and appropriate treatment equipment is available at vaccination sites. The UK is moving ahead rapidly with delivering first doses as part of its vaccination program, with 200,000 daily inoculations; however, the U.S. Food and Drug Administration (FDA) suggests easing the pace to ensure second dose administration happens on schedule.
Israel and the Netherlands have ramped up their vaccination efforts. By January 5, 2021, Israel reported that 55% of their population older than 60 had already received their first dose – that amounts to 1.5 million vaccinations. The Netherlands began vaccinating on January 6th, initially to nursing home staff and frontline workers in hospitals. For Israel, the latest reports state that the vaccine helped reduce symptomatic infections by 94%.
Despite the progress made in vaccination drives, the vaccine has caused concerns in Norway over the deaths of frail elderly individuals who have received the shot. Medical professionals may have to be careful when considering using this vaccine for such patients.
Oxford Vaccine - The University of Oxford's vaccine, AZD1222, now known as the Oxford-AstraZeneca vaccine is one of the four vaccines already approved and licensed for administration. Produced and trialled by the university in close partnership with AstraZeneca, the vaccine successfully completed its clinical trial without any participants requiring hospitalisation or developing severe disease. Data proved that the vaccine was highly effective in preventing COVID-19. On December 30, it was authorised for use by the MHRA.
Since its approval, Brazil (2 million doses) and South Africa (1.5 million doses) are in the process of securing the vaccine. In addition, it has been authorized for emergency use in India, Argentina, the Dominican Republic, El Salvador, Mexico, and Morocco - a significant access milestone for the people of this array of low- to middle-income countries. AstraZeneca is partnered with the world's largest vaccine manufacturer, the Serum Institute of India, to ramp up the supply to more developing nations. In India alone, nearly 7 million people have been vaccinated.
A recent report has indicated that it may not be effective against the new variant discovered in South Africa. This has caused the local regulator to cancel current orders of this vaccine.
CanSino Biologics - CanSino Biologics' genetically engineered vaccine candidate, Ad5-nCoV, was the first to reach clinical trials in China. Phase III trials to evaluate the candidate's efficacy, safety, and immunogenicity are now also underway in Argentina, Chile, Mexico, and as of December 6th, Russia.
Moderna vaccine - This mRNA vaccine, which has been proven to have a 95% efficacy rate has now been approved by Switzerland, after being approved in USA, Canada, Israel and UK. This makes it the second vaccine approved by the Swiss government. Earlier this January, the company declared that it was confident that the mRNA technology it used might be well suited to deploy a vaccine based on the new variant of the coronavirus which has emerged in a handful of countries. The drugmaker also mentioned that immunity from the virus should last for at least 1 year. The Who also recommends that pregnant women should not take this vaccine or at take it at increased dosage intervals.
For further reading, explore the Coronavirus Article Collection from Bentham Science, comprising over 12,000 articles, books, and book chapters. Bentham Science's new journal, Coronaviruses has also published its first issue.