Latest News from Bentham Science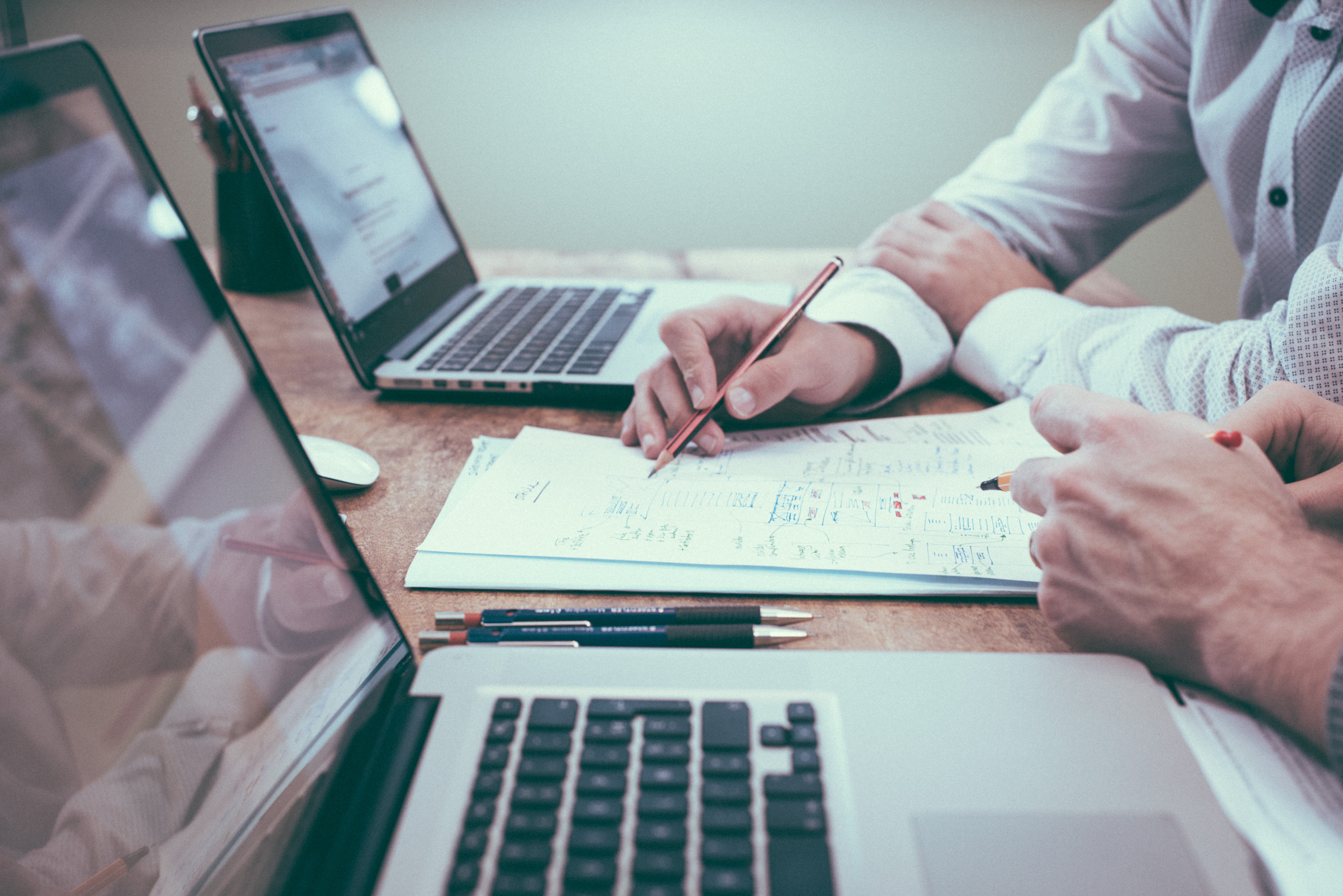 The recent COVID-19 outbreak has affected all business, academic and research activities around the world and forced professionals to work from home. Research and publishing activities have also taken a hit with research funding and grants reduced, research projects slowed down and publishing processes altered.
In this backdrop Bentham Science continues to innovate and facilitate its patrons in various ways. Here are some of the updates that we would like to share.
New Impact Factor Rankings
Web of Science has recently published the latest edition of Journal Citation Reports®, providing information for the category ranking and Impact Factor ratings of the indexed journals in 2019. According to JCR 2020, Bentham Science journals have performed significantly well.
Following is the list of some high impact factor journals published by Bentham Science:
| S.No | Journals | Impact Factor-2018 | Impact Factor-2019 |
| --- | --- | --- | --- |
| 1 | CURRENT NEUROPHARMACOLOGY | 4.568 | 4.668 |
| 2 | CURRENT MEDICINAL CHEMISTRY | 3.894 | 4.184 |
| 3 | CURRENT MOLECULAR PHARMACOLOGY | 1.596 | 3.283 |
| 4 | CURRENT DRUG METABOLISM | 2.277 | 2.96 |
| 5 | CURRENT CANCER DRUG TARGETS | 2.72 | 2.912 |
| 6 | CURRENT VASCULAR PHARMACOLOGY | 2.583 | 2.672 |
| 7 | CURRENT DRUG TARGETS | 2.642 | 2.632 |
| 8 | CURRENT GENOMICS | 2.174 | 2.63 |
| 9 | CURRENT STEM CELL RESEARCH & THERAPY | 2.612 | 2.614 |
| 10 | RECENT PATENTS ON ANTI-CANCER DRUG DISCOVERY | 2.121 | 2.61 |
Learn more about Bentham Science Publishers high impact journals here.
Announcing A New Multidisciplinary Journal - Current Chinese Science
In addition to our list of upcoming journals which we summarized previously, Bentham Science would like to inform its readers of an important new multidisciplinary journal, Current Chinese Science. This will be the world's largest journal with over 4,000 leading Chinese scientists involved on its editorial board.
Current Chinese Science is a peer reviewed journal with over 75 planned discipline-based sections headed by leading Chinese scientists as Co-Editors. The journal will cover important and emerging fields in agriculture, science, engineering, medicine and other areas. The journal aims to provide researchers and scholars a strong platform to publish their work and share their findings with readers around the world. The Honorary Editors of the journal are Prof. Ferid Murad (Nobel Laureate) and Prof. Atta-Ur-Rahman, FRS (Academician Chinese Academy of Sciences, and UNESCO Science Laureate).
The journal will be essential reading for scientists and scholars involved in a variety of scientific disciplines, largely reflecting the tremendous scientific progress being made in China. Every article in the first issue of Current Chinese Science will be published as Open Access (Free-to-download) for a limited time period of three months.
Visit the journal website for learn more about the new journal. If you are a researcher and would like to publish your work in the journal, send us your manuscript through our online manuscript processing system here.
Current Chinese Science is also inviting researchers to join its editorial board. Interested researchers can write to the journal's editorial office at ccs@benthamscience.net.
Call for papers: More new journals for 2021
Bentham Science also plans to launch several scholarly journals next year, which will help us to expand our scope of scientific disciplines in which we publish research. Here are some of the new titles in which researchers can look forward to sharing their research.
Current Cosmetic Science
Editor: Asad A. A. Rizvi, Hampton University, USA
Current Cosmetic Science will publish original research articles, reviews, thematic issues, and technical notes covering fundamental and applied research on skin care, cosmetic and cosmeceutical products, the isolation and comprehensive characterization of natural products and their synthesis, and the beneficial and toxic effects of the chemical constituents. The journal also welcomes interdisciplinary contributions considering wider social, cultural, ethical and applied aspects of cosmetic science in modern society. Learn more about the new journal here.
Journal of Fuzzy Logic and Modeling in Engineering
Editor: C. Kahrahman, Istanbul Technical University, Turkey
The Journal of Fuzzy Logic and Modeling in Engineering (FLME) will publish papers on recent advancements in the fuzzy set theory and disseminate the results of these advancements. The journal will be an informative resource for researchers in the multidisciplinary engineering fields such as industrial engineering, control engineering, computer engineering, electrical engineering, to name just a few. For more information about the journal, visit the FLME website here.
Current Dissertations
Editor: Atta-ur-Rahman FRS, Kings College, University of Cambridge, UK
Current Dissertations is a unique project which provides doctorate and graduate students an opportunity to publish their Masters' and Ph. D. theses and dissertations. Sharing of research findings disclosed in any academic dissertation by means of scholarly publication via a reputable publisher establishes academic credibility as well as proficiency in the subject. With Current Dissertations Bentham Science intends to share new insights provided by graduating scholars through public availability, thus opening the doors to further collaborative research and investigations among members of the research community. More information about the journal can be found here.
Researchers who to contribute to these journals can send us their articles through our online Manuscript Processing System here.
Qualified researchers are also welcome to join our Editorial team in the following roles:
Editorial Board Member
Executive Guest Editor (For Thematic Issues)
Section Editor (Specific for each journal)
Reviewer
Interested researchers can sign up to join the journal boards by referring to our journal homepages or write to us at info@benthamscience.net.
Webinars for Authors, Editors and Reviewers:
Bentham Science has partnered with Diffusion Editing to deliver an informative series of live webinars for researchers, authors, editors, reviewers and all the members of the research community worldwide. During current social distancing restrictions, when many researchers and professionals worldwide may be working from home, this webinar series provides an opportunity to learn about some of the more important aspects of scientific research writing, peer-review and publishing, at their convenience. These webinars are free-of-charge for the first ten participants. To learn more about all the Bentham Science webinars, visit our webinar page here.
Our COVID-19 Resource Center is online
The current COVID-19 pandemic has caused a massive shift in the way professional organizations conduct their operations. There is also a wealth of information on the internet on the subject. In view of the current situation, Bentham Science has also set up a COVID-19 resource center. Readers will be able to find the latest information on the pandemic in the form of global dashboards and article collections from Bentham Science content. Learn more about our COVID-19 resource centre here.
OpenAthens and Shibboleth Access to Bentham Science content is now available.
We have recently implemented the OpenAthens and Shibboleth access options into our content hosting portal, Eureka Select. This allows members of subscribing institutions and organizations to use Single Sign-On (SSO) access to download Bentham Science content from home or anywhere in the world in a secure and convenient manner. To enable OpenAthens and Shibboleth access for your institution, your institutional representative can contact us at marketing@benthamscience.net or support@benthamscience.net.
'Read and Publish' agreement signed with University of Bath
We are expanding our efforts to bring transformative publishing arrangements to academic institutions. In this connection Bentham Science has signed a 'Read and Publish' Agreement with the University of Bath. Our 'Read and Publish' agreement helps the faculty, library and students affiliated with the partnering university to access the entire set of 100+ Bentham Science journals including archived access to the older volumes of all titles. The agreement also allows the researchers from these universities to publish their research under an Open Access license, at discounted rates. This latest agreement follows our partnership with Free University of Berlin, and we look forward to seeing more universities take advantage of such transformative collaborations. Learn more about our 'Read and Publish' program here.
Bentham Book Series, Frontiers in Natural Product Chemistry has been accepted for indexation in Scopus
Frontiers in Natural Product Chemistry is a book series devoted to publishing monographs that highlight important advances in natural product chemistry. The series, currently edited by Prof. Atta-ur-Rahman, covers all aspects of research in the chemistry and biochemistry of naturally occurring compounds, including research on natural substances derived from plants, microbes and animals. Reviews of chemical structures, biological activity, organic and experimental synthesis of natural products as well as developments of new methods are also included in the series. The book series is essential reading for scholars involved in the field of pharmacology, medicinal chemistry and multidisciplinary work involving natural compounds and their derivatives. Frontiers in Natural Product Chemistry has currently published 5 volumes.
Learn more about the book series here.