Oncology Spotlight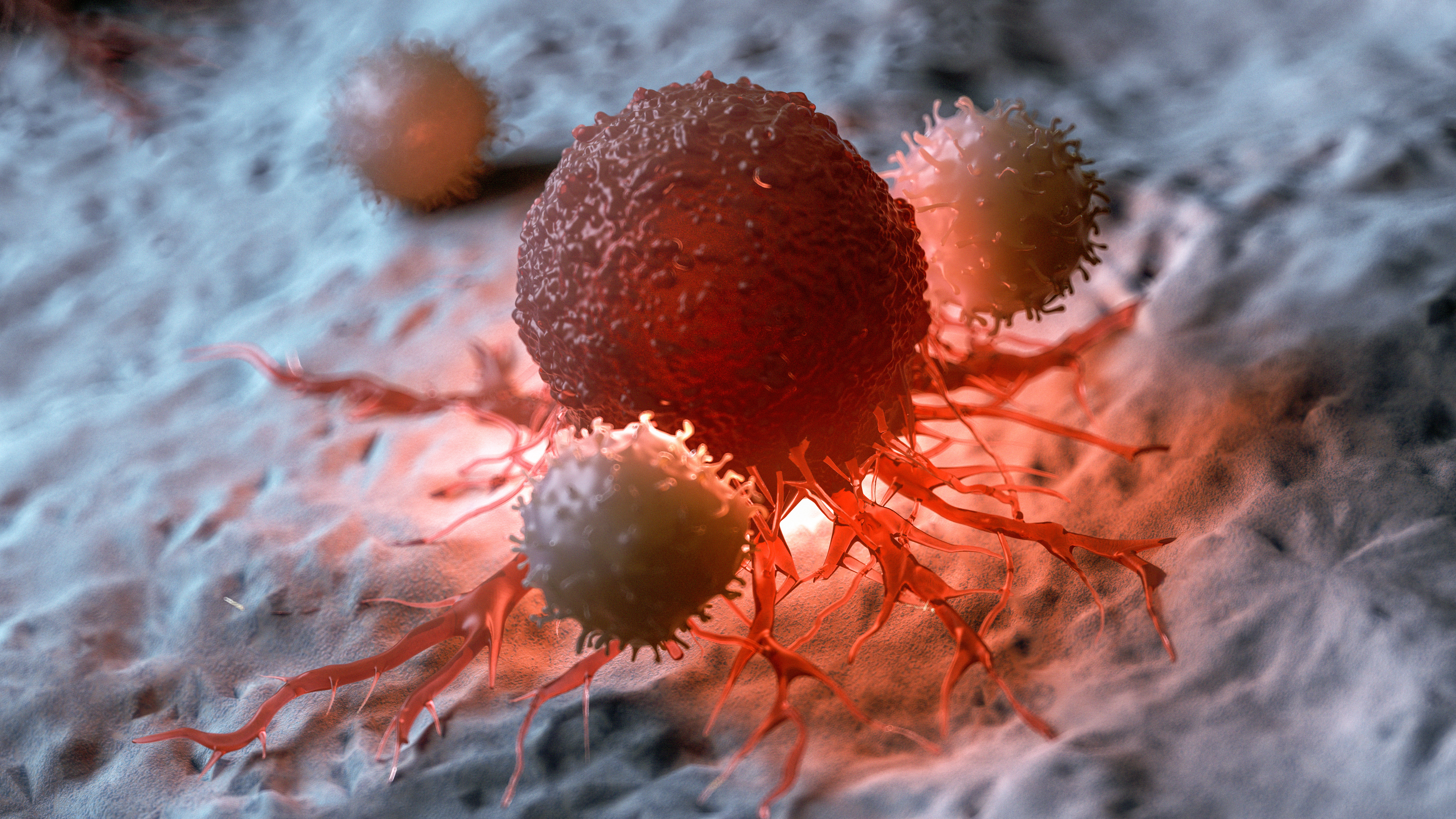 At least 18 million people die of cancer annually and researchers around the globe are continuing their efforts to find a suitable cure for more than 100 types of this disease. In this article we take a look at some recent developments in cancer research.
COVID-19 Target expression and Lung Cancer: Is there some difference?
Researchers have known for some time that COVID-19 appears to affect lung cancer patients more seriously. A team at the Institute of Medical Immunology, Martin Luther University Halle-Wittenberg, investigated the expression profile of ACE2 and TMPRSS2 enzymes in 36 different tissues derived from various organs, which are linked to SARS-COV infection in humans and animals.
The researchers utilized a variety of bioinformatics tools to track the expression profile of these proteins in normal human lung tissue and cancer cells. The researchers included lung cancer cells and metastatic cancer cells which originated from cancers of other organs The researchers in this study noted that the expression profiles of both were heterogeneous across both normal and cancer affected tissues, but there were some interesting findings, such as the overexpression of ACE2 in lung adenocarcinoma cells and downregulation of TMPRSS2 in the same cells. These differences may well account for the prognosis of COVID-19 for cancer patients.
How did COVID-19 affect breast cancer diagnosis? A brief glimpse
Researchers in San Francisco analyzed data of breast cancer screenings in a single hospital in San Francisco, California. The data suggested that the number of breast cancer screenings decreased during the pandemic. The number of mammograms conducted in 2020, for example, was 60% lower than the figures for the previous year down to 3385 from 5662. The researchers also noted that The number of missed appointments increased during 2020, with 127 of 321 (40%) missed in March, compared with 585 of 2764 (21%) from September 2019 to January 2020 (pre–COVID-19). The evidence points to a stronger possibility of cancer diagnosis at a relatively later stage for the women who would have potentially sought care from the hospital during this time. While this study is limited in scope, these findings are in line with in line US national projections for breast cancer screening during the COVID-19 pandemic. The researchers also observed a disproportionate number of missed screenings among women of African American and Latin American ethnicity and reflects a need to address problems related to healthcare provision for socioeconomically disadvantaged communities in the region.Studies in other countries, like the Netherlands and Croatia,on breast cancer diagnosis and treatment during the pandemic also revealed a halt in breast cancer screenings which negatively affected incidence rates
A new potential drug combo for Pancreatic Cancer
Pancreatic cancer is a very deadly form of cancer with fewer than 10% of patients surviving for longer than 5 years after diagnosis. As we reported previously
, researchers have been hard at work finding the right drugs for curing this disease. Researchers at MIT's Koch Institute for Integrative Cancer Research have been testing ,a combination of 3 immunotherapeutic drugs to fight pancreatic cancer in mice. The combination of drugs works by boosting the immune response of the host to cells that have cancerous proteins on their surface. The drugs in this therapy use immune checkpoint therapy which allows cancer cell targeting T cells to proliferate and mount a stronger defense against cancerous cells, in this case pancreatic cancer cells. The researchers targeted the CD155/TIGIT system which inhibits T cells that fight pancreatic neoplasms. CD155 is a protein expressed by pancreatic cells which binds to TIGIT, a receptor presents on cancer cells. Once the TIGIT system is activated, the T cell enters an "exhausted" state which renders it unable to attack cancer cells. The system is similar to the PD-1/PD-L1 system that is involved in the spread of other cancers. Their goal was to see if they could prevent the exhaustion by rejuvenating TIGIT positive cells. The researchers tested a variety of combinations of experimental drugs that inhibit PD-1 and TIGIT, along with another type of drug called a CD40 agonist antibody (a well-known type of pancreatic cancer drug in clinical experiments). In combination with a PD-1 inhibiting drug, the researchers found that the size of tumors shrunk dramatically. While mouse models are not confirmation of a cure, the researchers expect the combination to move to the next phase of clinical trials by the end of this year.
The CAIX Enzyme – a solid anti-cancer target
Most tumors that arise in the human body are of the solid type. Solid tumors rely on an isoform of carbonic anhydrase, an enzyme that assists rapid two-way conversion of carbon dioxide and water into carbonic acid, protons and bicarbonate ions, to survive, often in low oxygen conditions. Carbonic anhydrases have been known for some time as anti-cancer targets but researchers have been looking for more ways to target it. Researchers in UBC's cancer center have recently discovered a mechanism of inhibition of carbonic anhydrase IX (CAIX) through a novel compound (called SLC-0111), which can kill certain cancer cells during a condition of iron build-up. This process, also known as ferroptosis, is normally countered by the activity of CAIX, which regulates the cell's metabolism. When CAIX is inhibited, during ferroptosis, the tumor cells are no longer able to multiply proficiently and the progression of tumors is slowed. SLC-0111 is already in phase-1 clinical trials. This is yet a smother small step that gives researchers hope towards finding targeted therapies for cancers such as breast cancer and pancreatic cancers.
For further reading, explore the latest articles from the some of the leading oncology journals from Bentham Science:
Current Cancer Drug Targets
Anti-Cancer Agents in Medicinal Chemistry
Recent Patents on Anti-Cancer Drug Discovery
Current Cancer Therapy Reviews
Clinical Cancer Drugs